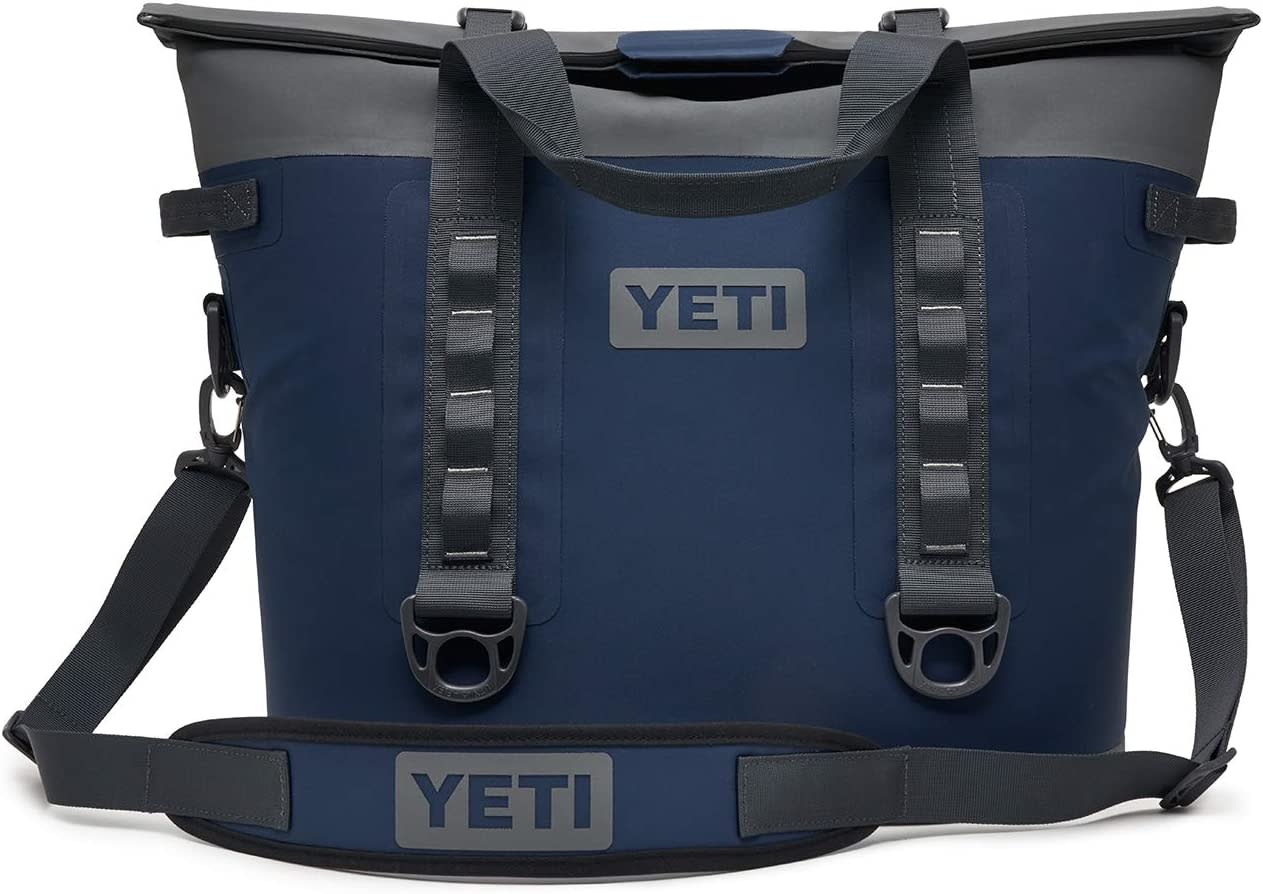 Yeti Hopper M30 Soft Cooler
The Hopper® was built for adventures where you want to grab your gear and go. It's the original 100% leakproof, ice-for-days portable cooler. And because we used materials found in things like HazMat suits and whitewater rafts, it's also tough as nails.
HOPPER M30 SOFT COOLER
Please note: Do not leave the cooler propped open and unattended in the presence of children and animals.
HYDROSHIELD™ CLOSURE - Uses powerful magnets to create a leak-resistant seal.
COLDCELL™ INSULATION - Closed-cell foam offers impressive cold-holding capabilities, helping keep your frosty goods ice cold.


DRYHIDE™ SHELL - High-density fabric resists mildew, punctures, and UV rays.
LEAKPROOF LINER - RF-welded seams eliminate stitching and provide a leakproof interior liner and waterproof exterior.
HITCHPOINT™ GRID - Easily attach pretty much anything, including the MOLLE Zinger & MOLLE Bottle Opener.