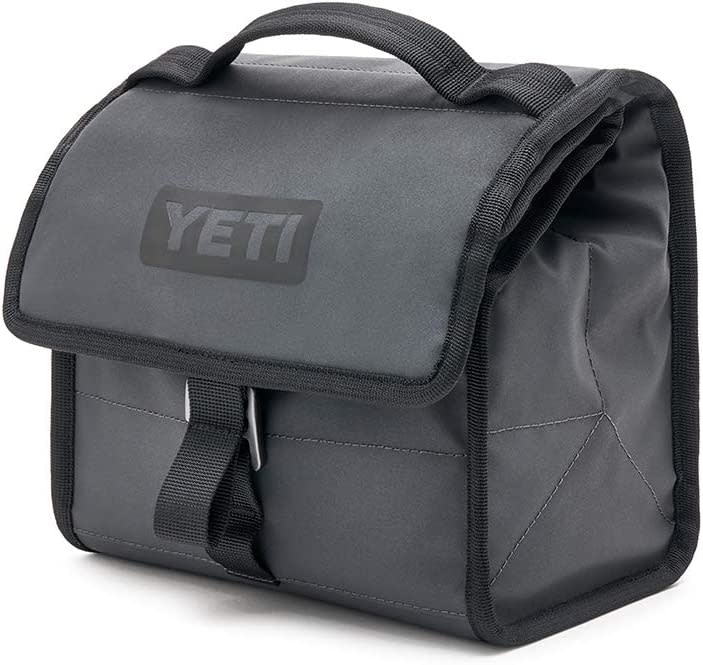 Yeti Daytrip Lunch Bag
The FRESH-FOR-HOURS Easy-to-Clean Take-on-the-Day LUNCH BAG
SAFEKEEPS ANYTHING YOU'RE CRAVING
BUILT WITH TOP-TO-BOTTOM UTILITY
DAYTRIP LUNCH BAG
COLDCELL FLEX™ INSULATION  A lightweight, closed-cell foam flexibly folds over while offering superior temperature-holding power.

FOOD SAFE  From fruit to subs — it's all safe to store.

THERMO SNAP™ CLOSURE  Magnetic closure will keep your tacos hot or your cold cuts, well, cold.
ADDITIONAL FEATURES
FOLD-AND-GO PACKING - Once dining is done, fold it up, hook it closed, and stow it away.

ADJUSTABLE GRID - Decide the size of your lunch bag by sliding the closing hook into one of the loops.