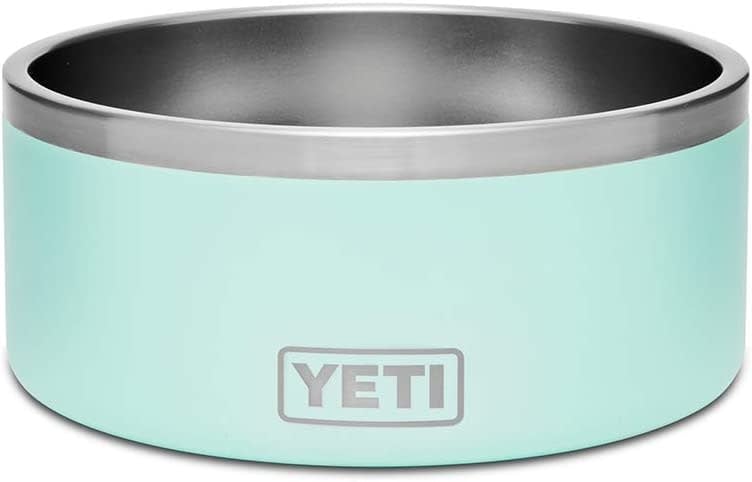 Yeti Boomer Dog Bowl
Your dog deserves gear that's as dependable and down for adventure as they are.

Yeti Boomer 8 Cup Dog Bowls hold 64 Ounces
Yeti Boomer 4 Cup Dog Bowls hold 32 Ounces
The YETI BOOMER Dog Bowl is designed to be as dependable and adventurous as your best friend.

FOOD SAFE – The Boomer 8 holds 8 cups (64 ounces) and The Boomer 4 holds 4 cups (32 ounces) of enjoyment. Perfect for kibble, water, and prime cuts.

18/8 STAINLESS STEEL - Puncture resistant, rust resistant, and tough enough to handle any dents and dings.

BEARFOOT NON-SLIP RING - Won't budge, no matter how enthusiastically they eat or drink.

DISHWASHER SAFE - Because you already clean up after them enough.